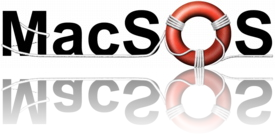 Since 1993
---
Docabilly Gig Guide: Swing, Rockabilly and other assorted music events. Sadly is no more.

Risky Business SOS is a software program designed to simplify and guide a company through the task of documenting their Safe Operating Procedures (SOPs). Every organization has a strict legal obligation to the community and employees to identify, assess, control and document the hazards, substances and procedures at their workplace. This software application is designed to aid compliance with these regulations.

Risky Business SOS is a register of your Company's Procedures, Substances, Hazards, Incidents and Risk Assessments. Overview
---
A GUI interface for UNIX commands. Overview or OS X and PPC or Win32 or register.
---
A flicker-free graphing class for REALbasic v5.5 and greater. Overview - Register
---
The automated task scheduling application for Macintosh server administrators with 36 built-in tasks: restart computer; copy folder; delete file; send email etc, etc. Overview or PPC download or 68K download or register
---
SyBrowser is a table browser and alternative "isql" client for Sybase databases. It facilitates SQL generation through a point and click interface. SyBrowser also provides an overview of the tables in ODBC, MySQL, Oracle, PostgreSQL and MS SQL databases as well as allowing the easy generation of ER diagrammes. Overview, or download SyBrowser for MacO X, Win32.
---
VacationEmail is a simplified GUI tool to allow inexperienced computer users to configure their Solaris UNIX POP email server to send automatic reply emails while they are away. This programme configures the files required for the Solaris '/usr/bin/vacation' application without the user having to understand telnet clients, shell variables or vi editors. The vacation email service can also be disabled using this application.
This demo application works only once per client. The demo application, once disabled, only allows vacation email to be turned off. Overview, Macintosh Download or Windows9x/NT Download or register
VacationEmail: 50 User Licence is $75 USD or 100+ User Licence is $90 USD

---
REALbasic Open Source Code
Looking for MacSOS' REALbasic Open Source Code...
Looking for Søren Olin's REALbasic Open Source Code...
---

MacODBC Info
Struggling with ODBC and SQL on your mac. This page may help.

---

Linear Regression Pro
Since 1993

A Macintosh application to calculate the slope, intercept, the correlation coefficient and the errors for a series of x, y data. (i.e. y=mx+b) Mac download
---

Calc+ A Sci Calc for Newton
1994: Calc+ v1.0 is a small fast scientific calculator for Newton MessagePads.

Shareware $10 The programme handles: Cos,Sin,Tan, Ln,log,e^x, 10^x, x^y,x^1/y, %,sqr,sqrt and many others. One memory register is available for storage. It has been stuffed and binhexed. best regards, Gerard Hammond PostGrad Lab, Dept of Chemistry internet: ghamm...@metz.une.edu.au
---

MacSOS Solutions Pty Ltd